INTERNATIONAAL KORTFILMFESTIVAL BEVEREN - EDITIE 2019
De derde editie van Internationaal Kortfilmfestival Beveren vond plaats op 23 en 24 november 2019.
De locatie deze keer was Huis Lombaerts, gelegen in de Kloosterstraat te 9120 Beveren, Oost-Vlaanderen, België.
Battle Of The Clubs op zaterdag 23 november 2019 bracht een volle zaal meermaals tot ontroering door het hoge niveau van de 26 ingezonden films van filmclubs.
Internationaal Kortfilmfestival liet 31 kortfilms los op het publiek waarna presentatrice Anastasia Troukhina de trofeeën mocht uitdelen.
Zowel Battle Of The Clubs als Internationaal Kortfilmfestival toonden heel wat talent van lokale, nationale en internationale filmmakers.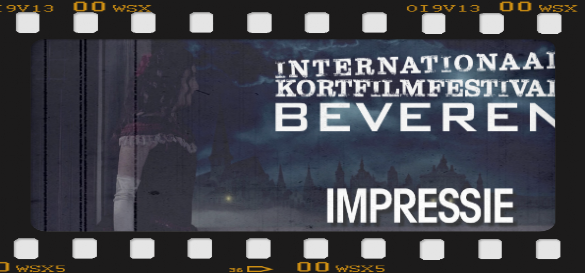 BATTLE OF THE CLUBS: 23 NOVEMBER 2019
INTERNATIONAAL KORTFILMFESTIVAL: 24 NOVEMBER 2019
MEDIA VAN HET INTERNATIONAAL KORTFILMFESTIVAL BEVEREN 2019
WINNAARS VAN HET INTERNATIONAAL KORTFILMFESTIVAL BEVEREN 2019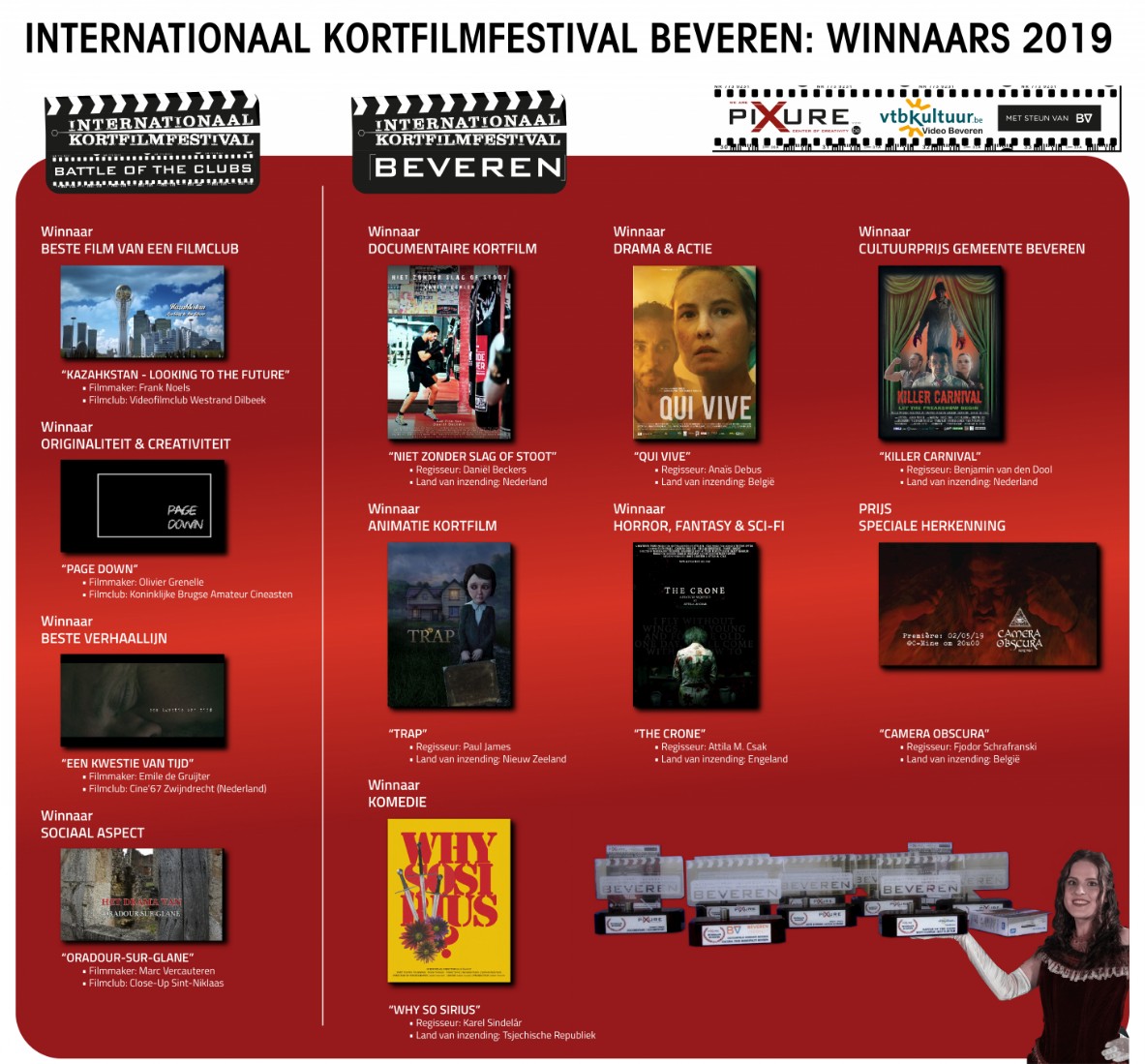 PARTNERS VAN HET INTERNATIONAAL KORTFILMFESTIVAL BEVEREN 2019